We are Appalachian Power, your source of hassle-free, reliable electricity since 1911. With a shared love for the land and a deep gratitude for the natural resources that inspire our stewardship, we deliver energy to grow businesses, support education, and spur innovation in our communities. We empower lives and livelihoods while creating brighter futures and boundless opportunities. Today, a million people rely on us to power their homes, schools, businesses and places of worship. Serving Virginia, West Virginia and Tennessee, our operations are within a day's drive to New York City and Atlanta, near the industrial hubs for energy, chemicals and polymers manufacturing. For more information, visit www.appalachianpower.com
The Oxford dictionary defines curio as a rare, unusual, or intriguing object. Indeed, antique lamps, Viking spears, WWII name tags, Mughal ornaments, and a wide variety of such rare objects are curios. To us, nuclear power in all its forms is indeed a curio. The atom and its various forms of fission and bi-products are the subject of intense research, concurrent with such great developments as the microchip, the laser, and of course, manned spaceflight. But nuclear suffered a different fate. It remains unfavorable and in decline. However, this nuclear legacy still holds the promise that captivated the imagination of its long-forgotten pioneers. This curio is a result of the hard work and ingenuity of our grandfathers. It promises a revolution in energy and medicine. We sincerely believe that this curio will one day be regarded as humanity's answer to the Malthusian trap. Our purpose is to  rebrand nuclear as a means of unlocking the full potential of human ingenuity and aspiration. For more information, visit www.curio-solutions.com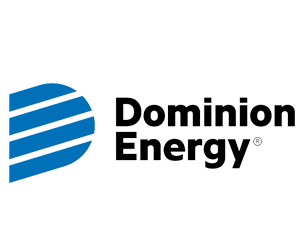 Dominion Energy Services is one of the nation's largest producers and transporters of energy, with a portfolio of approximately 24,600 megawatts of generation, 12,200 miles of natural gas transmission, gathering and storage pipeline, and 6,455 miles of electric transmission lines. Dominion Energy Services operates two nuclear generating stations in Virginia: North Anna Power Station in Mineral and Surry Power Station in Surry. Together, the stations provide 3,568 net megawatts, which amounts to 41 percent of the electricity used by Dominion's Virginia customers. For more information, visit www.dominionenergy.com
For more than 60 years, Framatome has been addressing the major challenges faced by its customers from throughout the world thanks to its complete portfolio of solutions and services. Our activities enable customers to optimize the availability and competitiveness of their facilities, while strengthening nuclear safety conditions. Every day, our 16,000 employees play their part in supplying ever safer, cleaner and more economical low-carbon energy. For more information, visit www.framatome.com
GE Hitachi Nuclear Energy (GEH) is a world-leading provider of advanced reactors and nuclear services. Established in June 2007, GEH is a global nuclear alliance created by GE and Hitachi to serve the global nuclear industry. The nuclear alliance executes a single, strategic vision to create a broader portfolio of solutions, expanding its capabilities for new reactor and service opportunities. The alliance offers customers around the world the technological leadership required to effectively enhance reactor performance, power output and safety.
For more information, visit https://nuclear.gepower.com/
Holtec International is a diversified energy technology company with its headquarters located in Jupiter on Florida's "Treasure Coast." The company is widely recognized as the foremost technology innovator in the field of carbon-free power generation, specifically commercial nuclear and solar energy. o meet its expanding business needs, Holtec International built the 50 acre state-of-the art $260 million Krishna P. Singh Technology Campus on the Delaware River in the economically depressed city of Camden, NJ. This project has helped revitalize Camden, a former bastion of technology and manufacturing excellence, after five decades of decline. The  Camden Campus houses a technology center, a large manufacturing facility and a reactor test loop and several auxiliary buildings to support the ongoing development of Holtec's small modular reactor, SMR-160. The company expects to train and employ over a thousand workers from Camden and vicinity, including war veterans, in the first two years of operation to rejuvenate the manufacturing base in the South Jersey region.
For more information, visit https://holtecinternational.com/
The School of Engineering is currently home to five programs with a student body of more than 500 students. The program continues with the purpose of producing Christ-centered men and women with the values, knowledge, and skills necessary to impact the world of engineering and technology-related fields.
Our students have access to the latest technology and a qualified faculty that seek to know them personally and to provide them with opportunities for education, research, and training in a Christ-centered environment.
Faculty help students prepare themselves for a lifetime of service while encouraging undergraduate research and effective application of technology from a Christian worldview so that they may impact tomorrow's socio-technological culture.
Lightbridge (NASDAQ: LTBR) is an advanced nuclear fuel technology company based in Reston, Virginia, USA. The Company is developing Lightbridge Fuel™, a proprietary next generation nuclear fuel technology for current and future reactors, which significantly enhances the economics and safety of nuclear power, operating about 1000° C cooler than standard fuel.
Newport News Shipbuilding is a division of Huntington Ingalls Industries, headquartered in Newport News, Virginia.  We are the sole designer, builder and refueler of U.S. Navy aircraft carriers and one of two builders of U.S. Navy submarines. Newport News Shipbuilding is the largest industrial employer in Virginia and the largest shipbuilding company in the United States. For more information, visit http://nns.huntingtoningalls.com/
NuScale's mission is to provide scalable advanced nuclear technology for the production of electricity, heat, and clean water to improve the quality of life for people around the world. We are changing the power that changes the world by creating an energy source that is smarter, cleaner, safer, and cost competitive. Our ambition is to help the world transition to clean energy with a small environmental footprint, in a socially-responsible manner, and with strong corporate governance and safety culture.. For more information, visit http://www.nuscalepower.com/
The University of Virginia School of Engineering and Applied Science got its start as the School of Civil Engineering in 1836. It was the first engineering school in the south and the fourth university-level engineering school in the nation after West Point (founded in 1803 and developed into a school in 1817); the American Literary, Scientific and Military Academy (founded in 1821 and renamed Lewis College and then Norwich University); and Rensselaer Polytechnic Institute (opened in 1824 and reorganized as a recognizable school of engineering in 1929).
UVA Engineering is among the top-ranked engineering schools in the country – one of U.S. News & World Report's top-25 public engineering schools that offer both undergraduate and graduate programs – and all of our departments are also among the top-ranked in their disciplines.
For more information visit https://engineering.virginia.edu/
Virginia Commonwealth University (VCU) is Virginia's premier public, urban research university. Located in downtown Richmond, VCU enrolls more than 32,000 students in 13 Schools and One college. The VCU Medical Center is one of the nation's leading academic medical centers. VCU is proud to have a diverse student population that includes traditionally underrepresented minorities and a higher than average female student population. VCU also has a higher than average percentage of non-traditional students, and a high number of transfer students from area community colleges seeking to expand associate degrees into bachelors and even master and PhD degrees.
VCU initiated new graduate and undergraduate programs in nuclear engineering in 2007 in direct response to the growing demand for nuclear engineers in the nuclear power industry, national laboratories and the federal government. VCU is currently the only university in Virginia to offer a full suite of graduate and undergraduate degrees in nuclear engineering, including an ABET accredited BS in Mechanical Engineering with a Major Concentration in Nuclear Engineering, and MS and PhD degrees in Mechanical and Nuclear Engineering. Currently, approximately 100 students are enrolled in the undergraduate nuclear engineering major concentration and approximately 85 graduate students are enrolled in the MS and PhD programs in mechanical and nuclear engineering.
VCU's Department of Mechanical and Nuclear Engineering currently has 24 full-time faculty (5 of whom perform research focused on nuclear science and technology), as well as modern facilities for radiation detection and measurement, high temperature materials, radiochemistry, used nuclear fuel reprocessing and advanced modeling and simulation of nuclear systems.
For more information visit http://mechanical-and-nuclear.egr.vcu.edu/
The Nuclear Engineering Program (NEP) at Virginia Tech was reestablished in 2007. Between 2007 and 2013, NEP awarded over thirty graduate Certificates in Nuclear Engineering (NE), and offered a few undergraduate introductory courses. In 2013, NEP received approval by the State Council of Higher Education for Virginia (SCHEV) for offering the only MS and PhD degrees in NE in the State of Virginia. Currently, NEP includes 4 core faculty and 8 affiliate faculty, and is searching for new faculty. Thus far, the program has awarded two PhD's and two Masters degrees in NE. For further information, please visit http://nuclear.ncr.vt.edu/
Additionally, to offer nuclear engineering education in the national capital region (NCR), Virginia Tech has established the Nuclear Science and Engineering Lab (NSEL) at its Arlington Campus, Virginia Tech Research Center. NSEL assembles faculty members from various departments and schools within VT and beyond to engage in diverse applications of nuclear science and engineering including nuclear power, nuclear nonproliferation and safeguards, radiation diagnostics and therapy, and nuclear policy. For more information, please visit http://nsel.ncr.vt.edu.
For more information visit http://www.vt.edu
X-energy is a leading developer of advanced small modular nuclear reactors and fuel technology for clean energy generation. We are redefining the nuclear energy industry through the Xe-100 advanced small modular reactor; our proprietary TRISO-X fuel that cannot melt; and innovative applications for micro mobile reactors and space nuclear.
For more information, visit X-energy.com or connect with us on Twitter or LinkedIn.