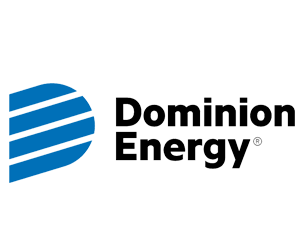 Dominion Energy Services is one of the nation's largest producers and transporters of energy, with a portfolio of approximately 24,600 megawatts of generation, 12,200 miles of natural gas transmission, gathering and storage pipeline, and 6,455 miles of electric transmission lines. Dominion Energy Services operates two nuclear generating stations in Virginia: North Anna Power Station in Mineral and Surry Power Station in Surry. Together, the stations provide 3,568 net megawatts, which amounts to 41 percent of the electricity used by Dominion's Virginia customers. For more information, visit
www.dominionenergy.com
Enfission is a joint venture of Lightbridge Corporation, a nuclear fuel technology development company, and Framatome, a major international player in the nuclear energy market.
Newport News Shipbuilding is a division of Huntington Ingalls Industries, headquartered in Newport News, Virginia.  We are the sole designer, builder and refueler of U.S. Navy aircraft carriers and one of two builders of U.S. Navy submarines. Newport News Shipbuilding is the largest industrial employer in Virginia and the largest shipbuilding company in the United States. For more information, visit 
http://nns.huntingtoningalls.com/
Virginia Commonwealth University (VCU) is Virginia's premier public, urban research university. Located in downtown Richmond, VCU enrolls more than 32,000 students in 13 Schools and One college. The VCU Medical Center is one of the nation's leading academic medical centers. VCU is proud to have a diverse student population that includes traditionally underrepresented minorities and a higher than average female student population. VCU also has a higher than average percentage of non-traditional students, and a high number of transfer students from area community colleges seeking to expand associate degrees into bachelors and even master and PhD degrees.
VCU initiated new graduate and undergraduate programs in nuclear engineering in 2007 in direct response to the growing demand for nuclear engineers in the nuclear power industry, national laboratories and the federal government. VCU is currently the only university in Virginia to offer a full suite of graduate and undergraduate degrees in nuclear engineering, including an ABET accredited BS in Mechanical Engineering with a Major Concentration in Nuclear Engineering, and MS and PhD degrees in Mechanical and Nuclear Engineering. Currently, approximately 100 students are enrolled in the undergraduate nuclear engineering major concentration and approximately 85 graduate students are enrolled in the MS and PhD programs in mechanical and nuclear engineering.
VCU's Department of Mechanical and Nuclear Engineering currently has 24 full-time faculty (5 of whom perform research focused on nuclear science and technology), as well as modern facilities for radiation detection and measurement, high temperature materials, radiochemistry, used nuclear fuel reprocessing and advanced modeling and simulation of nuclear systems.
For more information visit http://mechanical-and-nuclear.egr.vcu.edu/
The Nuclear Engineering Program (NEP) at Virginia Tech was reestablished in 2007. Between 2007 and 2013, NEP awarded over thirty graduate Certificates in Nuclear Engineering (NE), and offered a few undergraduate introductory courses. In 2013, NEP received approval by the State Council of Higher Education for Virginia (SCHEV) for offering the only MS and PhD degrees in NE in the State of Virginia. Currently, NEP includes 4 core faculty and 8 affiliate faculty, and is searching for new faculty. Thus far, the program has awarded two PhD's and two Masters degrees in NE. For further information, please visit http://nuclear.ncr.vt.edu.
Additionally, to offer nuclear engineering education in the national capital region (NCR), Virginia Tech has established the Nuclear Science and Engineering Lab (NSEL) at its Arlington Campus, Virginia Tech Research Center. NSEL assembles faculty members from various departments and schools within VT and beyond to engage in diverse applications of nuclear science and engineering including nuclear power, nuclear nonproliferation and safeguards, radiation diagnostics and therapy, and nuclear policy. For more information, please visit http://nsel.ncr.vt.edu.
For more information visit http://www.vt.edu